What is it with us girlies and cushions? It's totally a female thing, The Hubby is totally uninterested in pretty cushions, cosy throws etc.
I've spotted this cutie on the John Lewis website: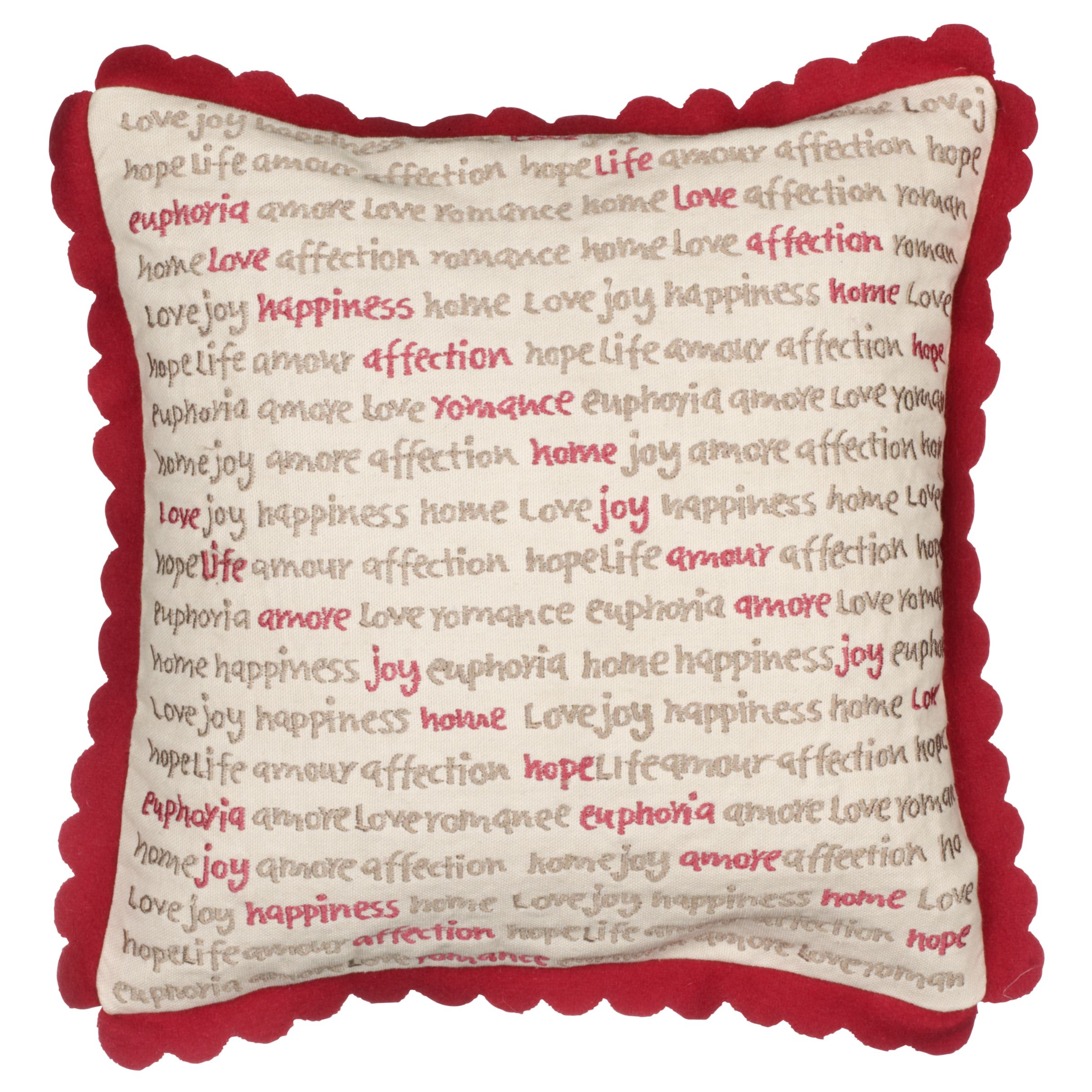 It's perfect for me - happiness, love, romance, home, amore, hope, life, affection and of course my own name, JOY!
Of course, sod's law, it's out of stock. Will have to keep checking back and checking instore for it. It will go perfectly with the H&M cushion that I bought in the online Christmas sale (a bargainous 7.99) and arrived today:
It is still available on the H&M UK website, in both red and black. I already have 2 black sequin cushions that sometimes sit on the bed so I chose this for a pop of colour!
H&M have got some nice home stuff in their new spring range:
I like the aqua throw on the bed in the top picture (although the duvet set reminds me of a garish yellow number my mum's had for at least as long as I've been alive!) and the Cath Kidston style fabric used for the table runner and accessories in the second picture. Nothing inspires me enough to buy it full price though! I'm a sucker for anything in the sale! ;-)
Personally I love TK Maxx and BHS for their home departments, particularly BHS's Maison Vintage collections:
How gorgeous is this lampshade!
Ohhh how I hanker after my own house. Hubby and I are desperate to trade our top-floor apartment for a cosy house we can start our own family in. Fingers crossed 2011 will be the year!